RECOMMENDATION | Wildcard
There is no better place to pair wine with tacos than in the Walla Walla Valley. In fact, we consider tacos a love language! The beauty lies in the many authentic taco options offered, and with the wide variety of wines available here in the Walla Walla Valley, you can mix and match flavors and pairings to find your favorite!
Every tasting room team has a favorite taco spot in town. Depending upon where you are tasting, you may even be able to spot a taco truck down the street.
One good rule of thumb to follow when you are on the quest for the perfect taco and wine match is to correlate spicier dishes with cooler wines. Mild spice does well with red wines like Tempranillo and Grenache, and super spicy tacos should be matched with white wines or rosé.
To get you started, here are a few of our favorite taco and wine pairings!
Carne Asada & Tempranillo
Smoky dishes are a fan favorite alongside Tempranillo, and Carne Asada fits the bill. The savory qualities of the wine also fit with the spices used in this classic taco!
Fish Tacos & Albariño
Albariño is known to pair well with seafood, and fish tacos are no exception! This wine has citrus notes that create a great balance with the spicy components of a taco. If you man to make this pairing even more mind blowing, add some salsa made with fresh herbs!
Walla Walla Tacos & Rosé
Walla Walla tacos are a delicacy of the Walla Walla Valley, made with grilled Walla Walla Sweet Onions, beef or chicken, cheese and avocado! We recommend pairing your favorite rosé with these tacos.
Remember, the best pairing is your favorite pairing, so don't shy away from getting creative on your quest for the perfect taco wine!
Pro Tip: Keep your eye out for birria tacos, these delicious griddled tacos are served with a flavorful dipping broth and truly out of this world!
---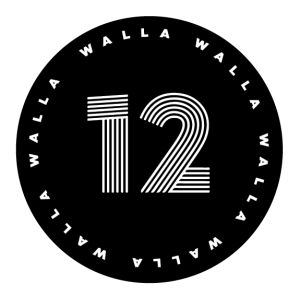 The Walla Walla 12 is a self-guided wine hunt designed to help you collect a 12-pack of wine to pair with all of life's occasions. To learn more about the Walla Walla 12 and request your stickers, visit the Walla Walla 12 homepage.