Connect with Walla Walla Valley Wine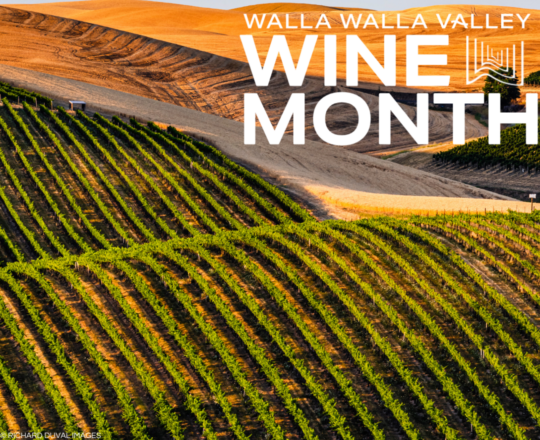 April 2021
There's so much to celebrate about the Walla Walla Valley, we've decided to devote the entire month of April to singing it's praises!
View Event Details
May 7-9, 2021
Join in the festive atmosphere of Spring Release Weekend! The Walla Walla Valley is abuzz with activity and the panoramic Blue Mountains provide the perfect backdrop for brilliant blooms and verdant vines.
View Event Details
View All Events
As of 4/9/21, wineries in Washington can operate at 50% capacity for both indoor and outdoor settings. Groups are limited to 10 or less. In Oregon, wineries can conduct indoor tastings at 50% capacity and outdoor service is permitted at a maximum capacity of 150, with group sizes limited to 8 or less from no more than 2 households. We highly encourage you to check with an establishment prior to visiting and reservations are recommended.
View Full Map