RECOMMENDATION | Cabernet Franc, Syrah, Sangiovese, Malbec
Backyard picnics are a staple of summertime. Whether you're spreading your picnic blanket out in your yard or a more adventurous location, even the casual picnic meal deserves wine served alongside.
Believe it or not, summer BBQs are the perfect place for bold red wines from the Walla Walla Valley. These wines up the ante on grilled meats and spice driven foods found at each potluck and BBQ on your calendar this summer.
Syrah or Malbec & BBQ Pork
The boldness of Walla Walla Valley Syrah and Malbec aligns with the big flavor of BBQ pork – a summer picnic staple! BBQ classics like ribs and pulled pork sandwiches can be served with these big, full bodied wines.
Cabernet Franc & Burgers
Fire up the grill and open up some Cabernet Franc. If you're making burgers, this wine will do the trick. If you want to take it up a notch, top your burger with Feta or Goat cheese to really make the wine really shine.
Sangiovese & BLT
For a picnic on the go, pick out some Sangiovese. This wine is a tomato lovers wine, but it also complements pork well – making it a natural fit to your BLT sandwich.
As you pack your basket or plan your backyard menu, make sure to include these summer picnic wines!
Rosé & Frankfurters
Cabernet Franc, Syrah and Sangiovese are all popular grape varieties used in making rosé in the Walla Walla Valley. To get creative, grab one of these rosés and pair it with hot dogs! Pro tip – always top your dogs with Walla Walla Sweet Onions.
---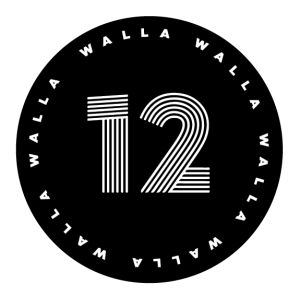 The Walla Walla 12 is a self-guided wine hunt designed to help you collect a 12-pack of wine to pair with all of life's occasions. To learn more about the Walla Walla 12 and request your stickers, visit the Walla Walla 12 homepage.