RECOMMENDATION | Cabernet Sauvignon
Whether you need the perfect bottle for dinner with your boss, or you've picked up a premium cut from the local butcher to prepare for your significant other – Walla Walla Valley Cabernet Sauvignon is structured, complex and makes for a sophisticated steak dinner companion.
A delicious steak and Cabernet Sauvignon is a classic pairing – but why? Like any good relationship, these two have chemistry.
Cabernet Sauvignon is the most widely grown grape variety in the Walla Walla Valley – and in the world! The grape itself is actually a cross between Cabernet Franc and Sauvignon Blanc. The flavors of Cabernet Sauvignon can vary from fruity to savory based on vintage, growing conditions and more. This wine is full-bodied, meaning it is a big, bold wine!
On the food side, when you think, "big, bold meal" your mind probably goes right to a steak dinner. Whether it's New York Strip, Filet Mignon, or Ribeye, these dinners pack a punch that leaves you satisfied.
At the end of the day, the magic behind this pairing is truly chemical. Cabernet Sauvignon has high tannins – a chemical compound that binds and separate proteins. Steak is high in protein, and in some cases fat, which wonderfully binds with the tannins left on your palate from a sip of Cabernet Sauvignon. These chemical and flavor qualities allow Cabernet Sauvignon to cut through juicy steaks, and balance meatiness with fruitiness.
As you browse the Walla Walla Valley's selection of Cabernet Sauvignon's, make sure you add one to your Walla Walla 12 for an incomparable steak dinner!
---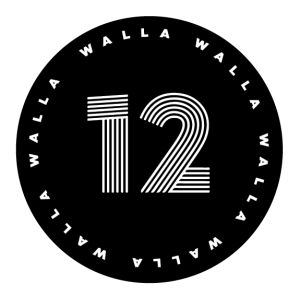 The Walla Walla 12 is a self-guided wine hunt designed to help you collect a 12-pack of wine to pair with all of life's occasions. To learn more about the Walla Walla 12 and request your stickers, visit the Walla Walla 12 homepage.