RECOMMENDATION | Sangiovese, Barbera, Nebbiolo & Tuscan-Style Blends
Utter the words "pizza wine" in any Walla Walla Valley tasting room or winery and rest assured the person pouring your wines will have a recommendation for you. Everyone loves a good wine and pizza pairing!
Pizza and wine is a match made in heaven – or the Italian peninsula. Common Italian wine varieties, such as Sangiovese, Barbera and Nebbiolo,  and Tuscan- style blends are a natural fit to pair with you favorite pizzas! All of these grape varieties are grown in the Walla Walla Valley – and our ancestors would be proud! The first grapes in the Walla Walla Valley were planted by Italian immigrants in the 1800s.
Here's a few of our favorite pizza and wine pairings, but be sure to ask the winery staff that you meet – they'll have some recommendations for you too!
Tuscan-Style Blends & Pepperoni Pizza
A classic! Tuscan-Style Blends usually include these traditional Italian wines, but will often contain some Cabernet Sauvignon, Syrah or Merlot as well. These wines work well with pepperoni because the high acidity of the wine cuts the saltiness of the meat.
Barbera & Meat Lovers Pizza
Barbera shines next to meaty dishes – so there's no better pizza than meat lovers for this wine! Pick your favorite meats to top your pizza and enjoy. Pro tip: add some mushrooms too – they are a great pairing with Barbera.
Sangiovese & Margehrita Pizza
Sangiovese pairs marvelously with tomatoes, making margherita pizza a great complement to this wine. Fresh tomatoes make the savory qualities of the wine shine.
Nebbiolo & White Pizza
Nebbiolo is a bold wine, with notes of cherry, leather and anise. This powerful wine works well with fats like butter, olive oil and cream. A white sauce pizza with cheese and your favorite toppings will work well with Nebbiolo!
---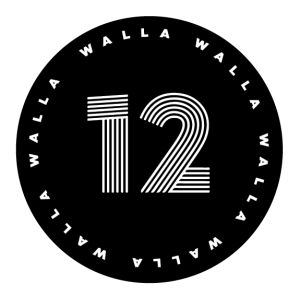 The Walla Walla 12 is a self-guided wine hunt designed to help you collect a 12-pack of wine to pair with all of life's occasions. To learn more about the Walla Walla 12 and request your stickers, visit the Walla Walla 12 homepage.