RECOMMENDATION | Rhône-Style White Blend
Enjoying the patio is an everyday affair in the Walla Walla Valley, which calls for an everyday drinker fit for backyard leisure.
Enter – Rhône-Style White Wines and Blends.
What makes a white wine Rhône-Style? Rhône-Style white wines are grapes that were traditionally grown in the Rhône Valley, a classic French wine region. The Rhône is a major river in France, flowing from the Alps south to the Mediterranean Sea. You may know a few of the red grapes traditionally grown there – Syrah, Grenache, Mourvèdre  – as they also thrive in the Walla Walla Valley as well.
The Rhône white varieties include Viognier, Marsanne, Roussanne and Grenache Blanc, and they also grow well in the Walla Walla Valley, like their red counterparts. These wines tend to be aromatic and full-bodied. The white grapes of the Rhône Valley are a favorite of Walla Walla Valley winemakers, these blends are balanced and elegant, reminiscent of classic French wines and wonderful companions for an evening spent relaxing on the deck.
Viognier is great for enjoying in the garden – or where you wish there was a garden! It has floral notes, like honeysuckle that make it a perfect pair for the patio. Marsanne and Roussanne carry notes of mandarin orange, Meyer lemon and beeswax, making them natural fits for sipping in the backyard. Green richness is a common quality of Grenache Blanc – one that makes a beautiful wine for patio sipping. Green richness refers to fruits like pear, apple, lime and more.
These four grapes are often blended together to create unique wines that express some of the best natural qualities of each wine. Nothing fits a day spent on the patio quite like the floral and fruit flavors of a White Rhône-Style wine or blend.
---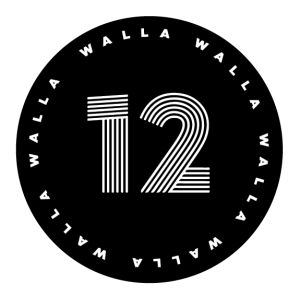 The Walla Walla 12 is a self-guided wine hunt designed to help you collect a 12-pack of wine to pair with all of life's occasions. To learn more about the Walla Walla 12 and request your stickers, visit the Walla Walla 12 homepage.