RECOMMENDATION | Chardonnay or Viognier
It's movie night! If you're anything like us, the main event is never the movie, but the refreshments. Popcorn, candy, snacks – you name it. Any movie will do to pair with Walla Walla Valley Wine. We recommend grabbing a Chardonnay or Viognier for your Movie Night Wine in the Walla Walla 12.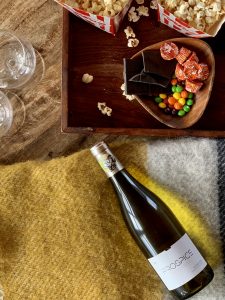 Chardonnay and Viognier may not be stars on the silver screen, but they are certainly stars in the Walla Walla Valley – these are the two most grown white wine grape varieties in the region! If you prefer plain popcorn try an unoaked Chardonnay, if you like butter in your bowl, select a lightly oaked Chardonnay or a Viognier.
If  you're a more adventurous movie snacker, feel free to branch out! We've heard a rumor that Merlot pairs well with Raisinets and Cool Ranch Doritos. Sour candy fiends can reach for a Sauvignon Blanc. Cabernet Sauvignon or Tempranillo are good options for chocolate lovers!
If you are looking to get even more creative, try your hand at pairing your wine with the type of movie you are putting on! Romance calls for a sparkling wine, while your favorite action movie will work well with a bold Syrah.
---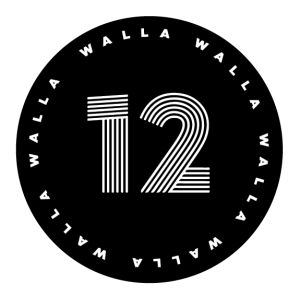 The Walla Walla 12 is a self-guided wine hunt designed to help you collect a 12-pack of wine to pair with all of life's occasions. To learn more about the Walla Walla 12 and request your stickers, visit the Walla Walla 12 homepage.