What's your favorite holiday? Whether it's Thanksgiving or the Fourth of July – Merlot is the wine you need to invite!
No matter the holiday, there's usually a good spread of food involved in celebrating it. Washington State, especially the Walla Walla Valley, knows how to craft powerhouse Merlots that pair exquisitely with a wide range of menus! Merlot is a very food friendly wine, because it is a medium bodied red wine – meaning it is not overly bold or super delicate.
Merlot is a favorite for traditional fall and winter holiday celebrations, like Thanksgiving and Christmas, but it can also be a fun addition to holidays throughout the year! Here are a few of our favorite festive dishes that complement Merlot!
Thanksgiving & Turkey, Stuffing and Roasted Squash
The comforts of these classic holiday delights are enhanced by a beautiful Merlot. The ripeness of the Merlot goes well with the roasted flavors prevalent in your favorite Thanksgiving Day dishes.
Pro-tip: if you enjoy Macaroni & Cheese on Thanksgiving, make sure to try some alongside Merlot! The fruit elements of the wine are a great balance for the richness of the cheese.
Christmas Day & Prime Rib
Prime Rib is a Christmas dinner favorite, and a friend to Merlot. The richness of this cut of meat calls for the medium boldness of a Merlot.
Valentines Day & Chocolate Covered Strawberries
Cherry, vanilla, chocolate – no, we're not talking about your favorite dessert – we are talking about some of the wonderful flavor components of Merlot. On this holiday known for chocolatey sweets, open up a bottle of Merlot to have alongside your chocolate covered strawberries.
Fourth of July & Chili Dogs
Throw pretense out the window. Even your most casual, laid back holiday eats deserve a wine pairing. The fruit flavors in Merlot come alongside the hearty flavors of a chili dog nicely, making a pair that produces fireworks of it's own!
---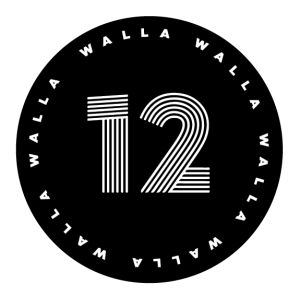 The Walla Walla 12 is a self-guided wine hunt designed to help you collect a 12-pack of wine to pair with all of life's occasions. To learn more about the Walla Walla 12 and request your stickers, visit the Walla Walla 12 homepage.