RECOMMENDATION | Bordeaux-Style Red Blend
There are few simple pleasures more satisfying than opening up a great bottle of wine, lighting a fire and curling up under a blanket.
Whether you are looking for a wine for summer nights around the bonfire or winter nights by the fireplace, Walla Walla Valley Bordeaux-Style Blends are the way to go.
Bordeaux-Style Blends are wine blends comprised of wine varieties traditionally grown in the Bordeaux region of France. They usually include some combination of Cabernet Sauvignon, Merlot, Cabernet Franc, Malbec and Petit Verdot. In general, these wines are usually bold, with both fruit and mineral notes. Each of these wines possess unique qualities, which come together harmoniously to create truly one-of-a-kind wines based on the amount of each varietal in the blend and the winemaker's technique.
In the Walla Walla Valley, almost every winery has a Bordeaux-Style red blend. Winemakers use their creative genius to determine blend components, and assess how they will come together to create an enjoyable wine. Two of the Walla Walla Valley's most widely grown grapes – Cabernet Sauvignon and Merlot – are commonly included in these blends.
So why are these wines perfect for curling up by the fire? First and foremost, they are approachable, unique and easy to drink. These red wines can also give you  a warm fuzzy feeling.  Because they're high in tannins, the wine can actually cause a slight warming reaction in your body!
Finally, if you are sipping these blends by a campfire – don't knock a Bordeaux-Style Blend paired with S'mores until you try it! We recommend milk chocolate – and some caramel if you want to go the extra mile!
---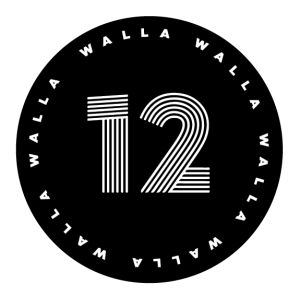 The Walla Walla 12 is a self-guided wine hunt designed to help you collect a 12-pack of wine to pair with all of life's occasions. To learn more about the Walla Walla 12 and request your stickers, visit the Walla Walla 12 homepage.