Readers rejoice! Walla Walla Valley Wine goes well with a good book, and gathering with your book club!
Book club is a time to discuss, relax and read with friends, and for this occasion we recommend Pét-nat.
Pét-nat is short for Pétillant Naturel which translates to "naturally sparkling". These wines finish the process of fermenting in bottle, which causes the wine to carbonate naturally. The resulting wine from this process is refreshing and delicious. These bubbly wines are perfect for stimulating conversation. In addition, they pair marvelously with snacks like cheese and charcuterie boards.
Pét-nat can be made from many different types of grapes – meaning that you can find a Pét-nat with the perfect personality to match the book of the month! A Chenin Blanc Pét-nat for Romance? A Syrah Pét-nat for Mystery? A Lemberger Pét-nat for Non-Fiction? You name it! All of these Pét-nat varieties – and more –  can be found in the Walla Walla Valley!
We recommend trying these wines and deciding for yourself what genre they beckon to, or better yet, asking the winery staff what sparkler they'd recommend to pair with a good book!
---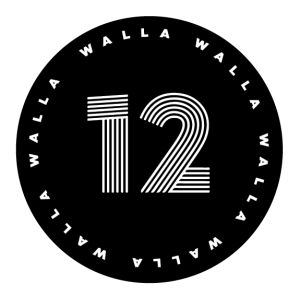 The Walla Walla 12 is a self-guided wine hunt designed to help you collect a 12-pack of wine to pair with all of life's occasions. To learn more about the Walla Walla 12 and request your stickers, visit the Walla Walla 12 homepage.