RECOMMENDATION | Petit Verdot and Carménère
Special friendships deserve an equally special wine to share!
Best friends are one-of-a-kind, and they bring out the best in you! Petit Verdot and Carménère could be called the "best friends" of red wine blends. They are not only unique wines in and of themselves – they also bring out the best in their wine companions!
Petit Verdot and Carménère are both one of a kind, and better together! These two grape varieties are commonly used for blending with other Bordeaux-style grape varieties – like Cabernet Sauvignon, Merlot and Cabernet Franc. The wines also shine on their own – they are special wines perfect to share with special people in your life.
You may be asking; how do I use my "Best Friends Forever Wine" ? As you select this wine in your Walla Walla 12, keep in mind the people who mean the most to you. Whether you're taking this bottle over to a friend's house for dinner, gifting it to your sibling or even sharing it over a few snacks while catching up with an old friend, these wines are the perfect pairing.
Grab a Walla Walla Valley Petit Verdot to have with burgers on a night in with friends, or a Carménère to gift them when they need a pick me up – these wines won't disappoint.
---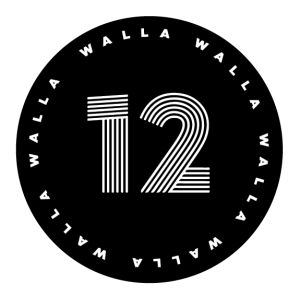 The Walla Walla 12 is a self-guided wine hunt designed to help you collect a 12-pack of wine to pair with all of life's occasions. To learn more about the Walla Walla 12 and request your stickers, visit the Walla Walla 12 homepage.