WINE RECOMMENDATION | The "Blancs"
Whether you have your toes in the sand or seafood on your plate, reach for the "Blancs"
Sand. Surf. Seafood – just a few things that come readily to mind when dwelling on days spent at the beach. The Pacific Northwest is not only home to beautiful coastlines, riverbanks and lakes, and some incredible seafood, but you certainly can't forget the wine. For days spent lounging on the sand, surfing waves and enjoying the culinary treasures of the water, we recommend the Blancs.
THE BLANCS
Blanc means white in French, and in the wine dictionary, you can find it at the end of a few popular wine names. Sauvignon Blanc, Chenin Blanc and Grenache Blanc are white wines, and all can be grown and made in the Walla Walla Valley. So, what makes the Blancs the perfect for a Beach Party Wines?
BEACH DAYS
Best served chilled, these wines make for the perfect refresher on a hot summer day in the sand. Additionally, all three wines offer refreshing fruit flavors that shine alongside kicking off your sandals and soaking up the sun. Sauvignon Blanc boasts notes of honeydew and grapefruit. Chenin Blanc is known to showcase pear and honey flavors. Lemon zest and honeysuckle is expressed in many Grenache Blancs.
CATCH OF THE DAY
In addition to these wines pairing wonderfully with days spent by the beach, they also complement the catch of the day. Whether you are dining shore side or simply looking for a taste of the coast at home, the Blancs are great wines to serve with seafood.
Grenache Blanc makes a beautiful companion to more steak-like fish, like grilled snapper or swordfish. Chenin Blanc is known to match up with Asian inspired flavors, so we recommend trying it with your favorite sushi roll. Finally, Sauvignon Blanc serves as the ultimate seafood wine, working wonderfully with fish like salmon, halibut and bass as well as shellfish dishes of crab, lobster and oysters. Even calamari makes a nice addition to a glass of this white wine.
Whether your beach party is on the sand, or celebrated with the foods of the sea, make sure to grab a Walla Walla Valley "Blanc" for your Walla Walla 12!
---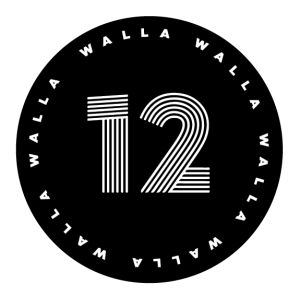 The Walla Walla 12 is a self-guided wine hunt designed to help you collect a 12-pack of wine to pair with all of life's occasions. To learn more about the Walla Walla 12 and request your stickers, visit the Walla Walla 12 homepage.