First Annual Walla Walla Valley Wine Month Shifts Focus to Celebrate and Support Local Wine Industry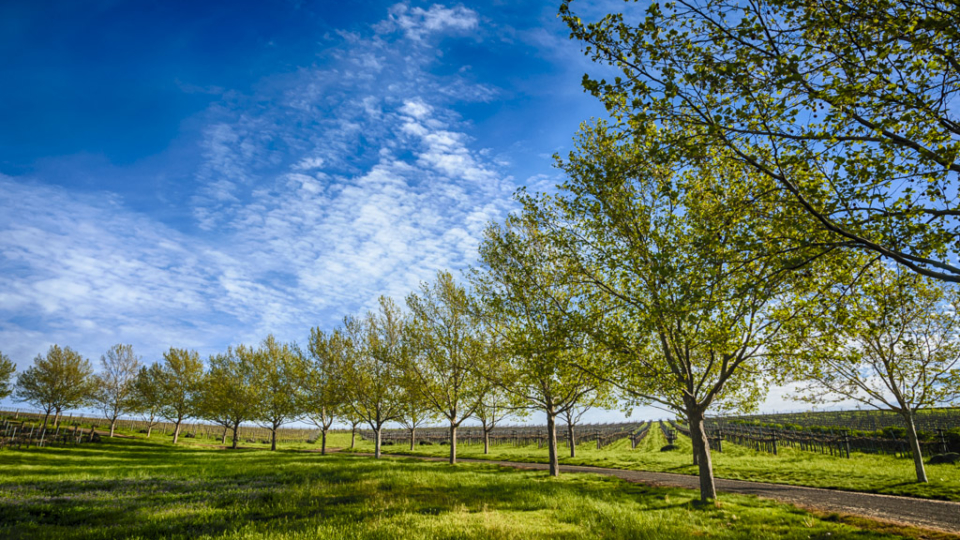 With unforeseen challenges presented for the inaugural year, the Walla Walla Valley Wine Alliance and its members are still claiming the month of April with a redesigned celebration of the Walla Walla Valley!
WALLA WALLA, Wash. (March 31, 2020) – Tomorrow, the Walla Walla Valley Wine Alliance (WWVWA) is kicking off the first annual Walla Walla Valley Wine Month. Focus will be on supporting the small businesses that make up the wine industry in the Walla Walla Valley.
The WWVWA announced the creation of Walla Walla Valley Wine Month in January 2020. Since that announcement, the outbreak of the novel coronavirus has altered plans for this year, but not for the long haul. In place of the myriad of wine-centric events that the Walla Walla Valley usually sees with the arrival of spring, local wineries are redesigning their celebrations.  The Walla Walla Valley remains open for business virtually, and ready to share and celebrate its history, wines and community.
"Walla Walla Valley Wine Month is a great opportunity to remotely talk about, learn about and taste Walla Walla Valley Wine," says Robert Hansen, Executive Director of the Walla Walla Valley Wine Alliance. "As spring arrives in the Valley, and we're faced with the reality that it isn't accompanied with an abundance of tourism like usual, we believe now more than ever, that declaring April as a month to share the unique qualities of the Walla Walla Valley is the right thing to do."
Utilizing the hashtag #WallaWallaValleyWineMonth, the WWVWA will run a social media campaign throughout the month sharing information about the wine region along with new resources created to support wine consumption at home. On WallaWallaWine.com, an online buying guide allows those interested in Walla Walla Valley Wine to find wineries, view wine promotions and shipping discounts, and go directly to online shops to place their orders. An events calendar of virtual experiences allows wine enthusiasts to tune into virtual tastings, live happy hours and more. These new resources allow for an unprecedented opportunity to explore and access Walla Walla Valley Wine from the comfort of home.
"We're grateful to enter this new landscape equipped with technology at our fingertips.  Walla Walla Valley wineries are adapting and creating new ways to connect with wine lovers over a virtual glass of wine," says Hansen. "While nothing truly compares to the comprehensive wine country experience that the Walla Walla Valley offers, enjoying the wines at home and tuning into online discussions can certainly emulate it, while providing consumers with a unique way to pass the time."
In addition to sharing resources on how to buy wine at home, the WWVWA plans to share perspectives from members of the wine community, revisit the history of the Walla Walla Valley, discuss aspects of terroir and showcase the beauty of wine country.
"People can celebrate alongside us by opening up a treasured Walla Walla Valley bottle from their cellar, ordering the first of this year's rosé releases or finding new wineries to try," says Mary Derby, WWVWA Marketing Committee Chair and founder and winemaker of DAMA Wines. "This month will be a celebration of all of the wonderful aspects that make up Walla Walla Valley Wine, but we hope that it will also be a time to connect with one another, and look ahead to a time when we can connect in person, in Washington wine country once again."
Go online to WallaWallaWine.com to learn more.
# # #
About the Walla Walla Valley Wine Alliance
The Walla Walla Valley Wine Alliance is a nonprofit wine industry membership organization whose primary mission is the marketing of the Walla Walla Valley's American Viticultural Area (AVA). The Wine Alliance functions as the leading informational resource for consumers, media and trade interested in learning more about the Valley's wine industry.
MEDIA CONTACTS:
Liz Knapke
Communications & Marketing Director, Walla Walla Valley Wine Alliance
liz@wallawallawine.com | (509) 526-3117 office
Shelby Pryor
Communications & Marketing Coordinator, Walla Walla Valley Wine Alliance
shelby@wallawallawine.com | (509) 526-3117 office
Back To News