Walla Walla Valley Wineries Donated an Estimated $1.9 Million in 2011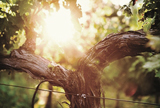 Based on a survey of Walla Walla wineries conducted by the Walla Walla Valley Wine Alliance, the Valley's wineries donated an estimated $1,912,440 to charitable causes within and outside of the Valley in 2011. Total charitable contributions by wineries to causes within the Walla Walla Valley were estimated to have been $849,215. These contributions included a wide array of cash and in-kind donations to non-profits, charities, educational institutions, and other causes. In-kind donations included items such as wine, winemaker dinners, tours and special tastings, and other merchandise.
According to Duane Wollmuth, executive director of the Walla Walla Valley Wine Alliance, "we have always known that the Valley's wineries do everything they can to support many different causes and that these contributions are sizeable. It is important to everyone in the wine industry, not only in Walla Walla but elsewhere as well, to give back in any way they can. Until now, we did not really have any means of estimating just how large those contributions were. Now we have that means."
While there are 150 winery licenses in the Walla Walla Valley, there are believed to be 115 to 125 operating wineries, due to a number of factors, such as wineries who hold multiple licenses, licenses held by retail establishments who are not actually producing wine, and several licensed wineries who are no longer in business.
Back To News