Walla Walla Valley Wine Continues to Drive Momentum for the Region with Industry Veteran Hire and Upcoming World-Class Events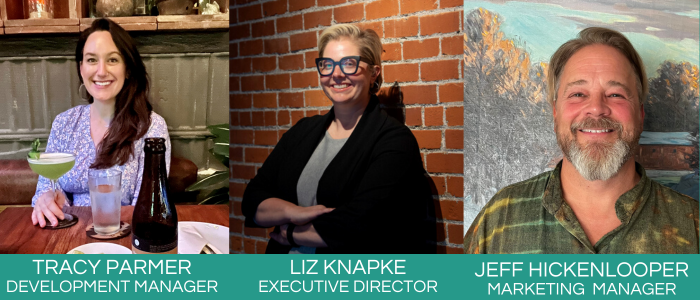 WALLA WALLA, WA (August 2, 2023) Jeff Hickenlooper will join Walla Walla Valley Wine this fall to lead strategic communications and consumer marketing efforts for the wine industry membership and marketing organization, including the organization's social media platforms, signature annual wine event, Celebrate Walla Walla Valley Wine and new collaborations in the works for 2024. Hickenlooper will join Executive Director, Liz Knapke, and Development Manager, Tracy Parmer, on the Walla Walla Valley Wine team.
With the 40th anniversary of the AVA on the horizon, WWVW continues to execute on the organization's three-year strategic plan; building acclaim for the brand, partnering with members and driving broad awareness for the region's world-class AVA.  On the heels of this year's successful Celebrate Walla Walla Valley Wine event, the nation's only festival to highlight Merlot, the brand is thrilled to announce that next year's event will celebrate Cabernet Sauvignon. In addition, Hospice du Rhône, an international Rhône organization based in San Luis Obispo, CA, announced it will be holding its bi-annual flagship multi-day event in Walla Walla in April 2024.
"Jeff's passion and commitment to the wine industry is evident in his depth of knowledge and expertise; that experience paired with his creative and innovative approach will further fortify the Wine Alliance's established marketing, development, and event capabilities," said Knapke. "We are eager to welcome him to the team and, over the next twelve months, will steer key initiatives that continue to propel the mission, members, and dynamic Walla Walla Valley Wine community forward."
Jeff has a long history of elevating Walla Walla Valley wine, holding roles throughout his career in national sales, hospitality, and wholesale distribution, working across all aspects of the industry. Most recently General Manager at Revelry Vintners, a highly regarded Walla Walla Valley Wine member, Jeff managed business growth while leading operations, strategic vision, and long-range planning.
"It's an exciting time for Walla Walla Valley Wine and our AVA," said Jordan Small, co-owner of Woodward Canyon Winery and President of the Board of WWVW. "Our small but mighty team has the skills and experience to successfully execute our strategic plan and lead our organization into the future, continuing to highlight the Valley's significance in the world wine scene."
###
About Walla Walla Valley Wine  
Walla Walla Valley Wine is a nonprofit wine industry membership organization whose primary  mission is to build an internationally acclaimed Walla Walla Valley wine brand among consumers,  media, and trade by executing marketing programs in collaboration with member wineries,  vineyards, and partners. The board and staff represent 100 winery members, 22 vineyard members and 65 industry and community partners. Walla Walla Valley Wine functions as the leading informational resource  for consumers, media and trade interested in learning more about the Valley's wine industry.
Media Contact 
Anita Lavine
Communications Consultant, Walla Walla Valley Wine
anitalavine@gmail.com | (206) 898-5228 mobile
High Resolution Images Available Upon Request 
Back To News