Walla Walla Valley Wine Community Mourns Loss of Executive Director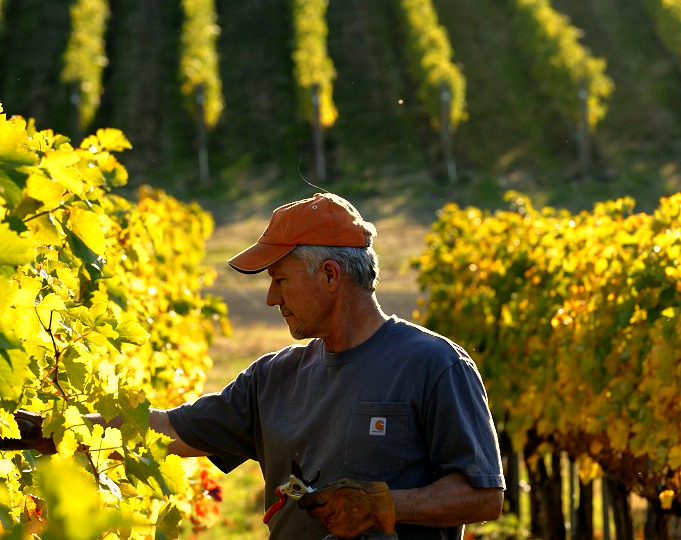 FOR IMMEDIATE RELEASE:
July 11, 2016
Walla Walla Valley Wine Community Mourns Loss of Executive Director
Duane Wollmuth served as head of Wine Alliance since 2011
WALLA WALLA, WA — The Walla Walla Valley wine community has suffered a heartbreaking loss. Duane Wollmuth, Executive Director of the Walla Walla Valley Wine Alliance, passed away suddenly on Monday, July 11.
Wollmuth, 60, has served as executive director of the alliance since 2011. A native of Beaverton, Oregon, his work in the cellular telephone industry moved his family to the Walla Walla Valley more than 20 years ago. He loved Walla Walla and told everyone he came in contact with about the wonderful people, landscape and perfect pace of life in the valley.
"This is a tremendous loss to the entire Walla Walla Valley community," said Corey Braunel, President of the Walla Walla Valley Wine Alliance Board of Directors. "Duane was an integral part of our success at the Wine Alliance. He built so many relationships for our community throughout the country. Not only have we lost a tremendous leader, I was proud to call him a friend as so many others can share."
Wollmuth co-founded Three Rivers Winery in 1999 and sold it ten years later. He was hired to be the executive director of the Wine Alliance in 2011, where he worked tirelessly every day to promote the Walla Walla Valley and its wineries.
"Under Duane's leadership, the Wine Alliance has flourished," Braunel said. "His work will have a long, lasting legacy. If you knew Duane, you saw the definition of success."
Wollmuth was proud to have created and built many major programs for the Wine Alliance, highlights include Celebrate Walla Walla Valley Wine and Reveal Walla Walla Valley. He had great vision for our wine industry, and believed in pushing the envelope to see results.
"Duane was a leader in our industry, and is certainly a large part of the success that Walla Walla and the entire state of Washington has seen over the past several years," said Steve Warner, President of the Washington State Wine Commission. "We extend our deep condolences to his loved ones."
Wollmuth was an avid hunter, and loved to entertain guests in his "man cave." Above all, he was a family man. He and his wife Mary cherished time with their two daughters, sons-in-law, grandchildren and many pets.
More information will be forthcoming on memorial services. Thank you.
####
About the Walla Walla Valley Wine Alliance
The Walla Walla Valley Wine Alliance is a non-profit wine industry membership organization whose primary mission is the marketing of the Walla Walla Valley's American Viticultural Area (AVA). The Wine Alliance functions as the leading informational resource for consumers, media and trade interested in learning more about the Valley's wine industry.
Media Contact:
Ashley Riggs
Communications & Marketing Manager, Walla Walla Valley Wine Alliance ashley@wallawallawine.com | (509) 526-3117 office
Corey Braunel
President of the Board, Walla Walla Valley Wine Alliance
cbraunel@dustedvalley.com | (509) 301-4470 mobile
Back To News