Renowned Winemakers, Critics and Chefs Take Center Stage at Celebrate Walla Walla Valley Wine — The World of Syrah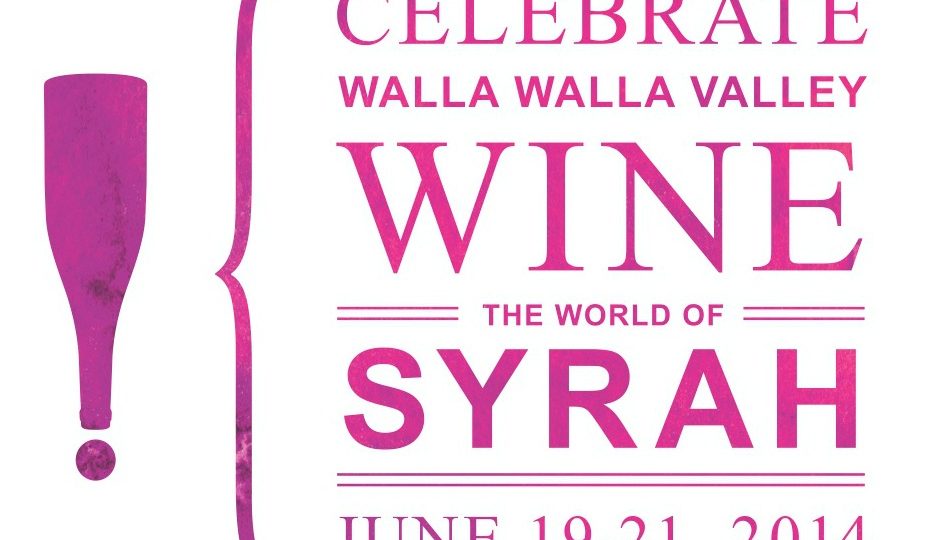 More than 60 Walla Walla Valley winemakers, three internationally known guest winemakers, and several well-known critics will headline Celebrate Walla Walla Valley Wine — The World of Syrah, to be held in Walla Walla, Washington June 19-21, 2014. Now in its second year, Celebrate Walla Walla Valley Wine is gaining attention around the country as a can't-miss event for wine enthusiasts.
As part of the event, Sommelier and Wine Director of Michael Mina restaurant group, Rajat Parr, will moderate a panel made up of highly acclaimed winemakers from the Walla Walla Valley, Paso Robles and Sonoma, California and the Yarra Valley, Australia. Participants will have a rare opportunity to compare and contrast the growing conditions and wine styles from each region, and taste Syrah from all six producers:
Anna Schafer, Ã Maurice Cellars | Walla Walla Valley
Greg Harrington, Gramercy Cellars | Walla Walla Valley
Matt Reynvaan, Reynvaan Family Vineyards | Walla Walla Valley
Gary Mills, Jamsheed Wines | Yarra Valley, Australia
Kevin Sass, Halter Ranch Vineyard | Paso Robles, California
Pax Mahle, Wind Gap Wines | Sonoma, California
This esteemed panel boasts hundreds of 90+ scores from international wine publications, and each have a fantastic reputation for producing Syrah of the highest quality.
"Each year we showcase a different wine varietal during Celebrate Walla Walla Valley Wine," explained Duane Wollmuth Executive Director of the Walla Walla Valley Wine Alliance. "Last year we held a fantastic panel featuring Cabernet Sauvignon from Walla Walla Valley and Napa, CA. This year the panel is shaping up to be an incredible opportunity to learn about the unique Syrah grape from prominent winemakers. It's not to be missed!"
Also as part of the weekend events, Wine & Spirits wine critic Patrick Comiskey will give an engaging overview of Syrah and how the Walla Walla Valley wine region's growing conditions, winemaking styles, and vineyards compare to Paso Robles, Sonoma, and the Yarra Valley. Dr. Kevin Pogue, Geologist and terroir expert, will talk about the growing conditions and terroir of each region.
The 2014 Celebrate Walla Walla Valley Wine event will begin on Thursday, June 19 with a vintage pour tasting featuring a limited number of Walla Walla Valley wines from the 2007 vintage or earlier. On the evening of Friday, June 20 participants will be invited to take part in a special tasting of Syrah from more than 60 Walla Walla wineries during a dinner featuring an all-star lineup of local chefs: Andrae Bopp of Andrae's Kitchen, Antonio Campolio of The Marc Restaurant & The Vineyard Lounge and Jim Cooley of Bon Appetit. The organized events will conclude on Saturday, June 21 with a series of winemaker dinners around the Walla Walla Valley.
SCHEDULE OF EVENTS
June 19, 2014
Vintage Pour | Garrison Creek Cellars | 4:30-6:30 p.m.
June 20, 2014
The World of Syrah: Kick-off Event | Power House Theater | 8:30-10:00 a.m.
Winemaker Panel Presentations and Tastings | Marcus Whitman Hotel | 3:30-5:30 p.m.
Syrah Wine Tasting & Dinner | Reid Center at Whitman College | 6:00-9:00 p.m.
June 21, 2014
Winemaker Dinners around the Walla Walla Valley | 6:00-9:00 p.m.
Tickets go on sale February 1 at www.wallawallawine.com/celebrate.
Back To News