Picking out the perfect gift can be tricky, but Walla Walla Valley Wine is a present that is guaranteed to delight! Here are a few of our wine recommendations for the special people in your life – click on the wine varieties below to browse Walla Walla Valley wineries who offer them: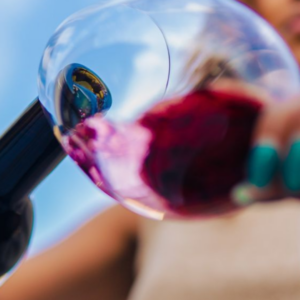 For the Social Butterfly
For the person in your life who attends every party they're invited to (and they're invited to lots), gift them a Red Blend from the Walla Walla Valley. Red Blends come in many variations, and they are sure to please a crowd!
For the Movie Buff
Gift a bottle of Walla Walla Valley Chardonnay to the movie aficionado in your life. Chardonnay is a perfect pair for movie snacks like popcorn, chips and candy.
For Your Better Half
Nothing says 'I love you' like a classic Walla Walla Valley Cabernet Sauvignon. This special bottle is perfect for aging and saving to share on a future occasion.
For the
Cozy Enthusiast
For the person in your life who loves a good night-in, gift a bottle of Malbec. This full-bodied wine has notes of black cherry, blueberry, chocolate and coffee – making it the perfect wine to warm up with and get cozy.
For the Grill Master
Give the grill master a wine that will pair perfectly with their seared masterpieces – Syrah from the Walla Walla Valley. With notes of plum, green peppercorn and earth, this savory wine shines with grilled meats.
For Your Best Friend
Special friends deserve a special wine! Petit Verdot and Carménère are both unique wines that are commonly used in blends. While it's less common to find them on their own, when they are made as single varietal wines they are something truly special.
For the Outdoor Enthusiast
For the adventurer, pick a bottle of Walla Walla Valley Rosé. Rosé wine is the perfect companion to camping trips, or kicking back after a day spent exploring nearby hiking trails.
For the Ultimate Foodie
Merlot is the perfect wine to pair with a wide variety of foods – making it a great gift for the avid home chef or adventurous foodie! From pizza to prime rib, this wine will delight.
---

Looking for more gift ideas or holiday specials?