Complete Sellout Calls for Celebration of 2016 Celebrate Walla Walla Valley Wine – The World of Cabernet Sauvignon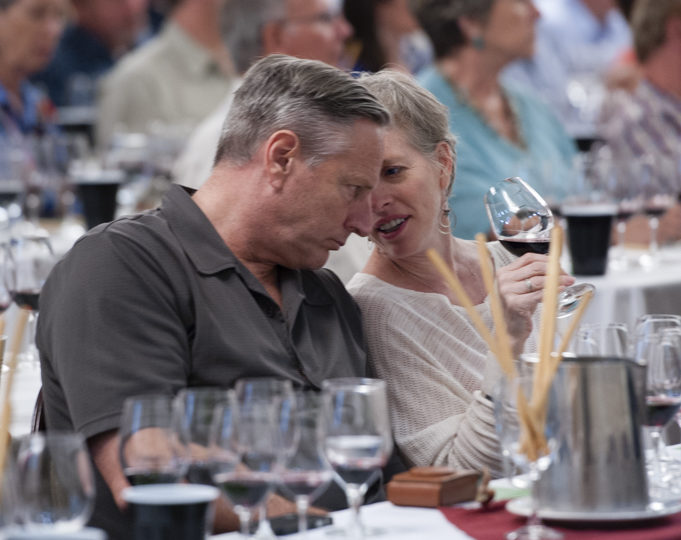 WALLA WALLA WA —
Celebrate Walla Walla Valley Wine
continues to break records, as organizers call the fourth annual event the most successful one yet. Celebrate Walla Walla Valley Wine — The World of Cabernet Sauvignon reached a sellout as 561 people used 1,306 tickets for all 10 sessions over the weekend's three days of events (June 16-18, 2016). Attendees experienced special tastings of rare vintage wines, educational seminars and talks, and one-of-a-kind winemaker dinners. The Walla Walla Valley Wine Alliance also hosted 12 media from around the United States and Canada, guest winemakers from California, Chile and France, Master of Wine and Master Sommelier Doug Frost from Missouri, and Guest Chef Scott Mason from Idaho for the event.
In a post-event survey, 86 percent of attendee respondents rated the event "very good" or "excellent" and all attendees said they would recommend the event to a friend. When given an opportunity for open-ended comments, many attendees noted the exceptional food, engaging winemakers and captivating speakers. Additionally, a majority of attendee survey respondents felt the event had "a lot" or "a great deal" of value for the money.
Participating businesses (i.e. wineries, sponsors and hospitality partners) also found the Celebrate weekend very successful, with nearly nine out of 10 survey respondents rating the event "very good" or "excellent." One-hundred percent of survey respondents said the weekend should be continued next year.
"This was a very exciting year for Celebrate," said Duane Wollmuth, Executive Director of the Walla Walla Valley Wine Alliance. "Not only did we have our first-ever sellout, we also brought in a very diverse mix of wine professionals that compared and contrasted the Walla Walla Valley to other leading wine regions and further secured our place on the map among other parts of the world."
Attendees traveled from 23 different states or provinces and 77 percent of attendees traveled more than 50 miles to Walla Walla.
"Celebrate has officially become a 'must attend' event for wine lovers around the world," Wollmuth said. "We have raised the bar every year and we'll continue to do so to keep attracting people to the Valley."
The Celebrate event is structured to showcase a different wine varietal each year (Cabernet Sauvignon, Syrah or Merlot), as well as show how wines can differ among the World's leading regions as a result of different growing conditions, winemaking styles, and vineyards. In 2017, the event will return its focus to Syrah with another fantastic line-up of guest speakers and renowned winemakers. Celebrate Walla Walla Valley Wine — The World of Syrah will take place June 15-17, 2017 in Walla Walla, Washington.
####
About the Walla Walla Valley Wine Alliance
The Walla Walla Valley Wine Alliance is a non-profit wine industry membership organization whose primary mission is the marketing of the Walla Walla Valley's American Viticultural Area (AVA). The Wine Alliance functions as the leading informational resource for consumers, media and trade interested in learning more about the Valley's wine industry.
Media Contacts:
Duane Wollmuth
Executive Director, Walla Walla Valley Wine Alliance
Ashley Riggs
Communications & Marketing Manager, Walla Walla Valley Wine Alliance
Back To News