Celebrate Walla Walla Valley Wine Event Considered a Resounding Success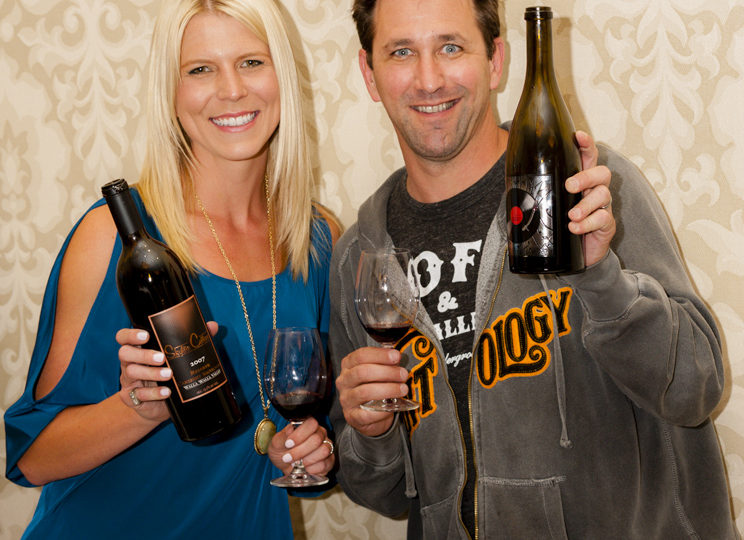 Originally created to highlight several of the leading wine varieties produced in the Walla Walla Valley wine region and provide an opportunity to learn more about these varieties and how they compare across some of the world's leading wine producing regions, the 2013 Celebrate wine event drew 472 attendees from throughout the continental United States and Hawaii. Attendees purchased 905 tickets to six different events throughout the weekend.
Event organizers revealed that over 65 percent of the attendees were visiting from more than 50 miles away. According to Duane Wollmuth, executive director of the event's organizer, the Walla Walla Valley Wine Alliance, "we saw visitors from all parts of the U.S., including Massachusetts, Ohio, Texas, Tennessee, Hawaii, California, the Pacific Northwest states, and elsewhere. This is a great testament to the attraction of not only the Celebrate event, but also our wines and the Walla Walla community."
Although the 2013 Celebrate weekend had a focus on Cabernet Sauvignon, attendees also had an opportunity to taste many other Walla Walla Valley wines at three wine receptions. In addition, they were afforded a unique opportunity to learn more about and compare how Cabernet Sauvignon wines differ between the Walla Walla and Napa Valleys. This comparison was made possible at a panel presentation and tastings of 2009 Cabernet Sauvignon wines provided by three Walla Walla Valley winemakers (Rick Small – Woodward Canyon, Chris Figgins – Leonetti Cellar, and Jean Francois Pellet – Pepper Bridge Winery) and three Napa Valley winemakers (Phillip Corallo-Titus — Chappellet, Jeff Ames — Rudius, and Landon Donley — Spottswoode Estate Winery). Another highlight of the weekend was the appearance and presentations by Patrick Comiskey (Wine & Spirits Magazine) and Paul Gregutt (Wine Enthusiast Magazine), two of IntoWine.com's top 100 most influential people in the U.S. wine industry, and Dr. Kevin Pogue, geologist and noted wine industry consultant.
"We believe the weekend's format was a big draw," stated Wollmuth. Over 95 percent of attendees felt the weekend's schedule was unique and that it provided something new. One attendee described the Celebrate weekend as "Awesome." Another summarized their Celebrate experience as having a "Great topic, great venue(s), fun town and terrific weather." Other key findings of the attendee survey were that 92 percent rated the weekend as Very Good or Excellent, and over 93 percent said they were Very or Extremely Likely to recommend the event to a friend.
Headline sponsors of the 2013 Celebrate event were Banner Bank and Wine & Spirits Magazine. Principal community sponsors included the City of Walla Walla, Port of Walla Walla, Walla Walla Valley Chamber of Commerce, Downtown Walla Walla Foundation, and Tourism Walla Walla.
The Celebrate Walla Walla Valley Wine event will continue next year with a focus on Syrah, and a comparison of the Walla Walla Valley to the world's other leading Syrah producing regions. Guest Syrah winemakers are expected to be announced by early fall, 2013. Next year's Celebrate weekend is scheduled to take place on June 19 — 21.
The Walla Walla Valley Wine Alliance is a non-profit wine industry membership organization whose primary mission is the marketing of the Walla Walla Valley's American Viticultural Area (AVA). The Wine Alliance functions as the leading informational resource for consumers, media and trade interested in learning more about the Valley's wine industry. More information about the Walla Walla Valley Wine Alliance and its mission can be found at www.wallawallawine.com.
Back To News