Friday, July 14, 2023 | 1:00-3:00 PM
Location: Marcus Whitman Hotel & Conference Center
Address: 6 West Rose Street, Walla Walla
Ticket Price: $70
Experience a rare opportunity to compare and share the wines of the Walla Walla Valley with other internationally acclaimed Merlot growing regions. This panel is made up of Walla Walla Valley winemakers along with winemakers from around the world. Attendees will sample Merlot from all producers represented on the panel.
MEET THE PANEL
John Freeman, Winemaker | Browne Family Vineyards | Walla Walla Valley
Born in San Francisco and raised in Napa Valley, John Freeman was destined to be in the wine industry. John's initial work in California included seven years at Franciscan Vineyards and an additional five spent as the Cellar Master at Miner Family. Charmed by the Walla Walla Valley, John decided to move to Washington in 2002.
From vine to bottle, he and his team carefully manage every step of the winemaking process to ensure the overall complexity, balance, and consistent quality that Browne Family wines are known for. John's favorite things about winemaking are expansive. He is passionate about working with many different growers to discover ways to improve the vineyards each year. He enjoys experimenting in the winery to find new ways of improving quality.
Kelsey Albro Itämeri, Winemaker & Owner | itä wines | Walla Walla Valley
Kelsey Albro Itämeri came to winemaking via a long and winding road. After graduating from Georgetown University, she did a good bit of dabbling in politics, reality TV and film, natural foods, and some heady days as a bartender and food & beverage director in San Francisco.
Ready to settle down, Kelsey looked to her homeland of Washington State. Originally from Seattle, she settled in Walla Walla, where her family had purchased land in the foothills of the Blue Mountains. The first year was spent moving handline in the alfalfa fields, caring for a test plot of grapevines, and working harvest at Balboa Winery.
Kelsey enrolled in WWCC's Institute for Enology & Viticulture and supplemented her studies with an internship at The Walls Vineyards. After graduation, she staged at Domaine Jean Chartron in Puligny-Montrachet to learn about terroir and drinking wine at lunch and still getting work done. She came away with a deep appreciation for site-specific vineyard management and winemaking.
At itä wines, Kelsey brings those lessons to the vineyards of the eastern foothills of the Walla Walla Valley.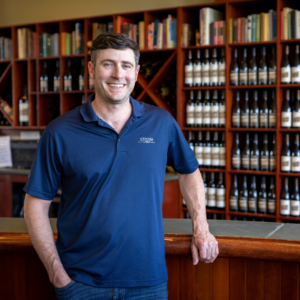 Marcus Rafanelli, Winemaker | L'Ecole N° 41 | Walla Walla Valley
Marcus Rafanelli is a Seattle native, with extensive domestic and international winemaking experience. He is a 2008 graduate of the Walla Walla Community College (WWCC) Institute for Enology & Viticulture (EV) program and holds a B.S. in Biology from Boise State University.
While at WWCC's EV program, he worked as a harvest intern at L'Ecole N° 41, gaining experience in small-lot winemaking. After graduating, he made wine for a boutique Woodinville-based winery for six years, following which his career took him to renowned wineries in Australia & Germany.
He returned to Walla Walla in 2016, taking the role of Instructional Technician at WWCC and Cellarmaster at College Cellars. In 2019, he joined the L'Ecole team as Winemaker.
Marcus has been an active member of the Washington Wine Technical Group since 2009. He is also Vice Chairman of the WWCC EV Program's Advisory Board and is a mentor for the Alliance of Women in Washington Wine.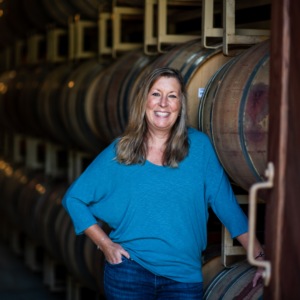 Kimberlee Nicholls, Winemaker | Markham Vineyards | Napa Valley, California
With three decades of experience and an unwavering passion for Merlot, Kimberlee Nicholls has earned a reputation as one of Napa Valley's most respected winemakers. She is known for crafting wines of character and complexity from Markham's 260 acres of certified sustainable estate vineyards and land. Kimberlee earned a degree in biology before entering the wine industry and ultimately joining the Markham Vineyards team in 1993. She looks forward to celebrating her 30th harvest at Markham in 2023. Additionally, Kimberlee is involved with MAPP (Mentorship, Advocacy, Pandemic relief, and the Power of women), a non- profit organization that empowers women to lead through mentorship and advocacy.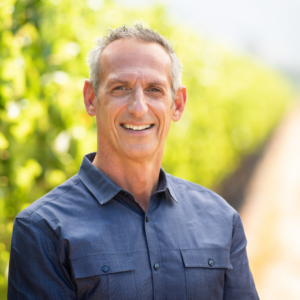 Rick Bonitati, President & Chief Executive Officer | St. Francis Winery & Vineyards | Sonoma Valley, California
Rick Bonitati joined the St. Francis, Sequoia Grove and Résonance Winery teams as President & Chief Executive Officer in 2018. With over 30 years of experience in the fine wine business, Rick has a passion for premium Sonoma, Napa and Willamette Valley wines.
After graduating from University of Miami with a Bachelor's degree in Music, Rick visited California for the first time. He spent a week in wine country and fell in love with the regions, wines and people and set a goal to be part of the wine community.
Fast forward three decades, Rick is an accomplished leader who developed his career in winery production, viticulture, management, along with sales and marketing for several nationally recognized wineries.
Living and working in Sonoma wine country for the past 23 years, Rick appreciates the diversity and heritage of expert farming, sustainability and winemaking reflected in the family-owned wineries. Inspired by the natural wonders of each region along with a dedication to excellence, Rick is excited to present the compelling, terroir-driven wines from St Francis Winery & Vineyards.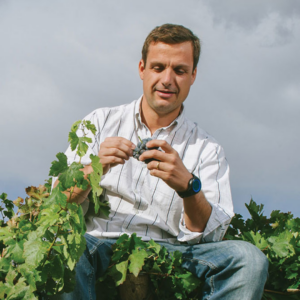 Aurelio Montes Jr., Chief Winemaker | Montes | Colchagua Valley, Chile
Aurelio Montes del Campo was born in Santiago, Chile. He completed his high-school education at The Newland School. In 1994, he went to university to study Agronomy at Universidad Católica de Chile, where he also completed an advanced undergraduate course in winemaking. He graduated from college cum laude in 1999.
Early in his career as a winemaker, Aurelio traveled around the world to see the main wine-making regions. He gained extensive knowledge of and valuable experience in winery management and winemaking practices. He returned to Chile in 2001 and joined Viña Ventisquero as an assistant to Winemaker, Felipe Tosso.
In 2007, he was invited to join Montes' winemaking team as Winemaking Director. He worked at the Apalta winery, where Montes' iconic and Alpha Premium wines are made. During those years, he created new wines and studied Montes' terroir as part of a special 4-year project carried out with Pedro Parra, a world expert in this field.
In 2011, Aurelio temporarily moved with his family to Mendoza, Argentina, to help lead Montes' winery in Argentina: Kaiken. He turned Kaiken into a symbol of high quality in Argentina's wine industry. In 2016, Aurelio returned to Chile with his family to take on the role of Montes' Chief Winemaker. He oversees Montes' whole oenological team.
MODERATED BY: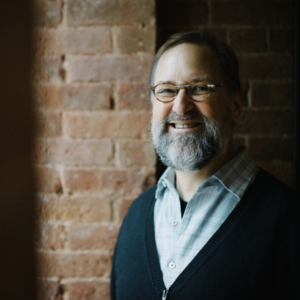 Doug Frost, Master Sommelier & Master of Wine | CEO, Echolands Winery
Doug Frost is a Master of Wine and Master Sommelier as well as an author and wine consultant based in Kansas City, Missouri. Frost is one of three individuals in the world to hold simultaneously the Master of Wine and Master Sommelier titles, achieving his MS in 1991 and MW in 1993. The Wine Spectator has bestowed the accolade of Master of Spirits on Mr. Frost. With Dale DeGroff, Steve Olson, Paul Pacult, Andy Seymour and David Wondrich, Frost created BAR (Beverage Alcohol Resource) in 2005. He was awarded Beverage Innovator of the Year 2009 by Cheers Magazine, and he continues to teach and examine for BAR and within the Master Sommelier and Master of Wine programs. He is the author of three books, Uncorking Wine (1996), On Wine (2001), and Far From Ordinary: The Spanish Wine Guide (third edition 2009) and is a contributing editor of the Oxford Companion to Spirits and Cocktails. Frost is the Emmy Award winning creator and host of the KCPT-TV hosted short series called FermentNation. He is also the founder and director of the Jefferson Cup Invitational Wine Competition, a twenty-year-old national competition, and he is Head Judge and founder of the Mid-American Wine Competition, in its 13th year.