2014 Celebrate Walla Walla Valley Wine considered a huge success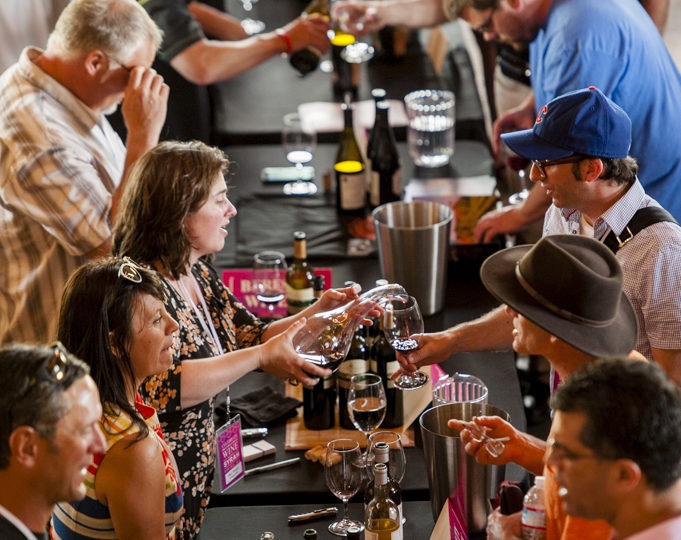 WALLA WALLA, WA — Organizers are calling Celebrate Walla Walla Valley Wine — The World of Syrah a huge success. Almost 500 people purchased more than 1,000 tickets to the weekend's events June 19-21, experiencing special tastings of rare vintage wines, educational seminars and talks, and one-of-a-kind winemaker dinners. The Walla Walla Valley Wine Alliance also hosted 23 media from around the United States and Canada for the Celebrate event.
Attendance at the weekend's sessions reached a near sellout of 98.5-percent of all available tickets. There was a 36-percent increase in the number of guests compared to the 2013 event, and a high rate of satisfaction was reported among both attendees and participating businesses in a post-event survey. In the survey, 97-percent of respondents rated the event either "very good" or "excellent," also rating the wines, food, venues and itinerary as outstanding. When given an opportunity for open-ended comments, many attendees noted the friendly people and educational aspects of the weekend as highlights, in addition to the wine and food.
Participating businesses (i.e. wineries, sponsors and hospitality partners) also found the Celebrate weekend very successful, with 93-percent of survey respondents rating the event "very good" or "excellent."
"I can't say enough about how proud we are of the positive impression the Walla Walla Valley made on our visitors," said Duane Wollmuth, Executive Director of the Walla Walla Valley Wine Alliance.
Of the 485 people who purchased tickets to the weekend's sessions, nearly two-thirds traveled more than 50 miles to Walla Walla, and roughly a quarter of attendees came from Canadian provinces or states outside of Washington.
"We will continue to grow the Celebrate event to attract even more people from all over the world to the Walla Walla Valley," Wollmuth said.
The Celebrate event is structured to showcase a different wine varietal each year, as well as show how wines can differ among the World's leading regions as a result of different growing conditions, winemaking styles, and vineyards. In 2013 the focus was on Cabernet Sauvignon, while this year organizers brought in wine producers from world-renowned Syrah growing regions. Celebrate Walla Walla Valley Wine — The World of Merlot will take place June 18-20, 2015.
Back To News