2013 Celebrate Walla Walla Valley Wine Event Offers Unique Learning Opportunity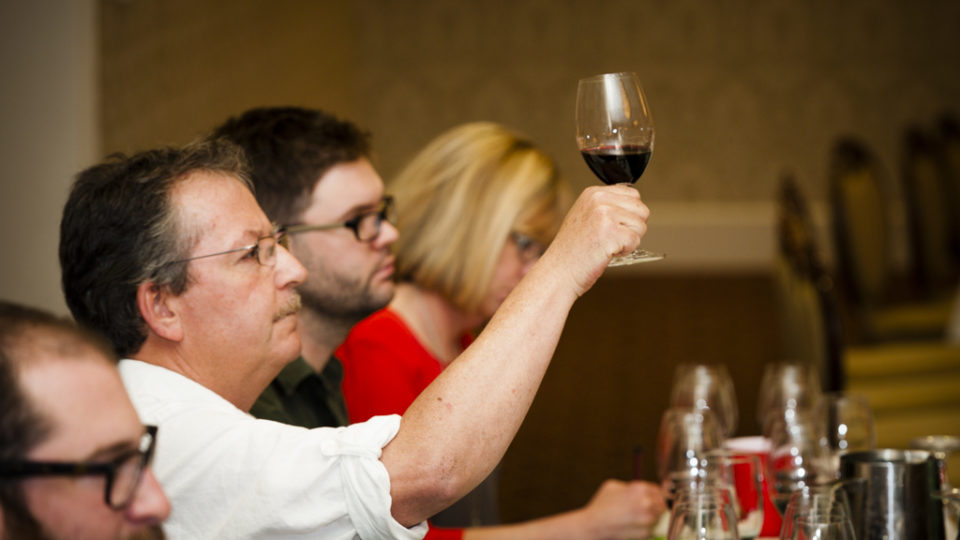 Organizers of the upcoming Celebrate Walla Walla Valley Wine- The World of Cabernet Sauvignon event believe the weekend's schedule of activities will provide a one-of-a-kind opportunity to see why many refer to Walla Walla as the next Napa Valley. Both Valleys are known for producing some of the nation's most sought after wines.
On Friday (June 21) morning attendees will have an opportunity to listen to well-known wine critic and writer Patrick Comiskey, Wine & Spirits Magazine and one of the top 100 most influential people in the United States wine industry according to IntoWine.com, and Dr. Kevin Pogue, geology professor and highly regarded wine industry and vineyard consultant. Comiskey will talk about Cabernet Sauvignon and how it differs in the Walla Walla and Napa Valleys and other wine regions around the world, while Pogue will discuss how the growing conditions (i.e., terroir) vary in the Napa and Walla Walla Valleys. "We're honored to have speakers of this caliber," stated Duane Wollmuth, executive director, Walla Walla Valley Wine Alliance. Wollmuth goes on to say, "Patrick and Kevin know wine. And, they can break wine down into its' simplest terms."
A featured panel presentation and wine tasting by leading Walla Walla and Napa Valley winemakers on Friday afternoon (June 21) will provide a behind the scenes perspective on what it takes to make some of both regions most sought after wines. The panel will be hosted by Paul Gregutt, wine writer for Wine Enthusiast Magazine and another of the nation's 100 most influential people in the wine industry. "This panel presentation and its focus on a single wine varietal from the same vintage (2009) in the two Valleys is indeed special," according to Jean Francois Pellet, panel participant and winemaker, Pepper Bridge Winery. "We want people to compare and contrast these two premier wine regions. This will not be a competition. Both regions have their own unique soil and climatic characteristics, and winemaking styles."
In addition to Pellet, the winemaker panel will also include Chris Figgins (Leonetti Cellar) and Rick Small (Woodward Canyon) from the Walla Walla Valley, and Phillip Corallo-Titus (Chappellet Winery), Landon Donley (Spottswoode Estate Vineyard and Winery), and Jeff Ames (Rudius) from the Napa Valley.
The 2013 Celebrate Walla Walla Valley Wine event will begin on Thursday (June 20) afternoon with a vintage pour of a limited number of wines from the 2006 vintage or earlier, followed by a larger wine reception and dinner. Friday (June 21) activities will include the morning get-together with Comiskey and Pogue, and the afternoon featured winemaker panel presentation and tasting, followed by another special wine tasting of Cabernet Sauvignon wines and a dinner. Saturday (June 22) will conclude the weekend's organized group winery events with a series of winemaker dinners around the Walla Walla Valley. Attendees at the Celebrate weekend events will have an opportunity to sample a broad assortment of Walla Walla Valley wines in addition to Cabernet Sauvignon.
The Walla Walla Valley Wine Alliance is a non-profit wine industry membership organization whose primary mission is the marketing of the Walla Walla Valley's American Viticultural Area (AVA). The Wine Alliance functions as the leading informational resource for consumers, media and trade interested in learning more about the Valley's wine industry. More information about the Walla Walla Valley Wine Alliance, details of Celebrate Walla Walla Valley Wine- the World of Cabernet Sauvignon, and event tickets can be found at www.wallawallawine.com/celebrate.
Back To News