Virtual Experiences
Ongoing
Walla Walla Valley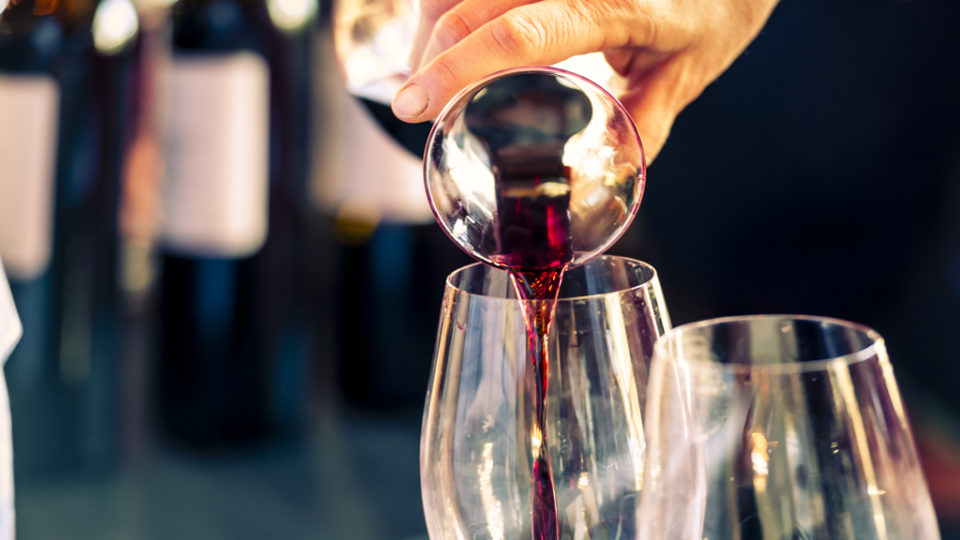 Walla Walla Valley Wineries are redesigning what it looks like to connect with you, in your homes. While nothing compares to a Walla Walla Valley wine country experience, virtual tastings and happy hours present a unique opportunity to experience and enjoy wine along with winemakers and principals. Enhance your at home wine enjoyment and tune in for a online wine experience.
If you are looking for virtual tastings you can view at anytime, head to the final page of events listed below. Events are listed first by upcoming live events, and then by on demand videos alphabetically.
Need to purchase some wine to taste? Head over to our Online Buying Guide.
---
Upcoming Events
Wine & Book Club

Thursday, July 23 @ 5:00 pm - 6:00 pm

Join us on the fourth Thursday of the month for a meeting of our new Book Club! Sip some Armstrong while we discuss that month's book. RSVP to info@armstrongwinery.com in order to receive the Zoom link.

July's book is Sarah's Key by Tatiana de Rosnay.

Wine & Book Club

Thursday, August 27 @ 5:00 pm - 6:00 pm

Join us on the fourth Thursday of the month for a meeting of our new Book Club! Sip some Armstrong while we discuss that month's book. RSVP to info@armstrongwinery.com in order to receive the Zoom link.

August's book is The Romanov Sisters by Helen Rappaport.

Wine & Book Club

Thursday, September 24 @ 5:00 pm - 6:00 pm

Join us on the fourth Thursday of the month for a meeting of our new Book Club! Sip some Armstrong while we discuss that month's book. RSVP to info@armstrongwinery.com in order to receive the Zoom link.

September's book is The Phantom of Fifth Avenue by Meryl Gordon.

Wine & Book Club

Thursday, October 22 @ 5:00 pm - 6:00 pm

Join us on the fourth Thursday of the month for a meeting of our new Book Club! Sip some Armstrong while we discuss that month's book. RSVP to info@armstrongwinery.com in order to receive the Zoom link.

October's book is Where the Crawdads Sing by Delia Owens.


Wine & Book Club

Thursday, June 25 @ 5:00 pm - 6:00 pm

Join us on the fourth Thursday of the month for a meeting of our new Book Club! Sip some Armstrong while we discuss that month's book. RSVP to info@armstrongwinery.com in order to receive the Zoom link.

June's book is The Astronaut Wives Club by Lily Koppel.

Sunday Supper with the Armstrongs

Available Now

The kick-off of Sunday Supper! Join us from our guest cottage for a quick tour and a toast! We pop the cork on a 2015 Scotsman Syrah!

Watch Now

Current Lineup Virtual Tasting

Available Now

Join Jen Armstrong as she talks through current wines and answers questions!

Watch Now

Virtual Tasting

Available Now

Join General Manager Derek Brendle as he tastes and talks through Caprio Cellars' current lineup. He's joined by neighboring winery, Solemn Cellars, as they taste through their lineup as well.

Watch Now

FB Live Happy Hour: Why Walla Walla?

Friday, May 29 @ 5:00 pm - 6:00 pm

We absolutely cannot wait until we can welcome you back to our tasting rooms and wineries! In preparation for when that day finally comes, we've invited a couple of our winemaking friends, Rick Small of Woodward Canyon and Muriel Kenyon of Otis Kenyon, to talk about why Walla Walla is such a special wine region and destination. Both of our guests have deep roots in the Walla Walla Valley and we're excited to have them share their stories with you!

Watch Now

FB Live Happy Hour: Summer Sippers

Available Now

We absolutely cannot wait until we can welcome you back for tastings! In preparation for when that day finally comes, we would love to show you our new tasting experience at the winery. Not only will you get a virtual tour of the space, we're also going to introduce you to a very special new wine project that's been kept secret, until now...

Watch Now

FB Live Happy Hour: A Tale of Two BFMs

Available Now

Is there such thing as too much Washington Merlot? We don't think so! This year, we'll be releasing a second vineyard designate Merlot into our lineup and we are so excited to share two very different, expressive growing sites with you. We will be tasting and discussing the always popular Dionysus Vineyard BFM and the new Southwind Estate Vineyard BFM. We hope you'll open a bottle of your favorite Merlot and join us for an exclusive look at our newest mind-blowing Merlot!

Watch Now

Facebook Live Happy Hour

Thursday, April 30 @ 5:00 pm - 6:00 pm

There is a lot of uncertainty right now, but we do know that together we will get through this, probably with a bit of help from our favorite wines and most comforting meals. We also know all this social isolation totally stinks, and we miss our people! On that note, we hope you can join us for some upcoming Happy Hours we'll be hosting with the Winemaking team via Facebook Live. We'll catch you up on what we've been doing in the winery and vineyards, drink a little wine, but mostly we just hope to connect and hopefully make staying in together a little more fun.

Watch Now

Facebook Live Happy Hour

Available Now

There is a lot of uncertainty right now, but we do know that together we will get through this, probably with a bit of help from our favorite wines and most comforting meals. We also know all this social isolation totally stinks, and we miss our people! On that note, we hope you can join us for some upcoming Happy Hours we'll be hosting with the Winemaking team via Facebook Live. We'll catch you up on what we've been doing in the winery and vineyards, drink a little wine, but mostly we just hope to connect and hopefully make staying in together a little more fun.

Watch Now

Facebook Live Happy Hour

April 16, 5:00 PM

There is a lot of uncertainty right now, but we do know that together we will get through this, probably with a bit of help from our favorite wines and most comforting meals. We also know all this social isolation totally stinks, and we miss our people! On that note, we hope you can join us for some upcoming Happy Hours we'll be hosting with the Winemaking team via Facebook Live. We'll catch you up on what we've been doing in the winery and vineyards, drink a little wine, but mostly we just hope to connect and hopefully make staying in together a little more fun.

Tune In

Virtual Tasting

Available Now

Tune into this tasting through Gifford Hirlinger's wine line up with winemaker Mike Berghan.

Watch Now

Ready2Drink Line Up Tasting

Available Now

Taste our Ready2Drink line up with Greg, Brandon & Guest Master Sommelier Chris Bates. We want to make this more interactive and broaden our focus beyond Gramercy wine, though we will certainly discuss our 2014 vintage and wines. We want your questions! We want to know what you want to know and are happy to discuss whatever is on your mind - maybe about the Mayolet grape in the Valle d'Aosta of Italy or Greg's Las Vegas restaurant stories.

Watch Now

Spring Release Lineup Virtual Tasting

Available Now

As we all sit at home, wishing we were going to Walla Walla this week (or pretty much anywhere else but the living room), we have a surprise. Since Corona canceled Spring Kick-Off (Cayuse) Weekend, we decided to bring the weekend to you! Join Greg and Brandon for an exclusive Live Stream Happy Hour. They will taste through the Spring Release line-up, talking about the wines, vineyards, and vintages, while taking questions along the way. Just click the link below to find us on our YouTube channel. If nothing else, this could be an amusing display of technology gone wrong, as we are learning to Live Stream on the fly. See you Thursday!

Watch Now

Virtual Tasting

Available Now

Join us to taste along with some itä wines if you have them - but i'll do my best to make it fun to follow along no matter what you have on hand!

Watch Now

It's Recess Time!

Available Now

Each Wednesday, join our Tasting Room Manager for a mid-week break! It's Recess Time! will feature guests from our winery team, vineyard Manager, chefs, and more. We'll kick off the series with Owner and Managing Winemaker, Marty Clubb! Join us for this very special tasting of the new spring releases wines.

Watch Now

Prospice Virtual Tasting

Available Now

Watch a recorded tasting of Prospice's spring 2020 wines!

Watch Now

Private Virtual Tasting

Available Now

We want to bring wine country to you! Anytime you purchase one of our virtual tasting 4-packs, you'll receive an invite to a live one-on-one virtual tasting with our Tasting Room Associates. Once your wines arrive, we will schedule a tasting around your availability. We can't wait to see your faces again (even if it's virtually)!

Private Virtual Tasting Options:
Rhône Package | $178
- 2019 Helix Stillwater Creek Viognier, 2016 Helix StoneTree SoRhô, 2017 Helix StoneTree SoRhô, 2017 REININGER Syrah
Bordeaux Package | $132
- 2019 REININGER Birch Creek Sémillon, 2016 Helix Phinny Hill Cabernet Sauvignon, 2017 REININGER Pepper Bridge Cabernet Sauvignon, 2017 REININGER BDX
Helix Collection | $84
- 2019 Helix Stillwater Creek Chardonnay, 2019 Helix Stillwater Creek Sangiovese Rosé, 2018 Helix Stillwater Creek Sangiovese, 2016 Helix Pomatia
Choose Your Own Adventure
- Call our tasting room today to create your own 4-pack of REININGER, Helix & CPR wines, customized to your preferences.


Order Now

Carmenère Vlog

Available Now

Join our winemaker & founder, Chuck Reininger as he tells the esoteric story of the Lost Bordeaux, otherwise known as Carmenère, and tastes our 2017 REININGER Carmenère, sourced Seven Hills Vineyard. Intrigued by Chuck's story? Visit our web store to purchase your bottles today!

Watch Now

Off the Beaten Path: A Virtual Tasting of Blending Component Wines

Available Now

At Seven Hills Winery we have a long history working with all of the traditional Bordeaux varietals, as blending components for our Cabernet Sauvignons and Red Blends, and also as stand-alone wines. Each of these varietals contribute beautifully to our core wines, and also offer a distinctive experience when presented on their own.
Please join us Thursday, May 7th at 5pm PST/ 8pm EST for a discussion of our most unique limited-production wines. Founder & Winemaker Casey McClellan and Tasting Room Lead Danielle Christopher will taste and discuss each wine's background, character, and best food pairings.

2017 Walla Walla Valley Cabernet Franc
2017 McClellan Estate Vineyard Petit Verdot
2017 McClellan Estate Vineyard Malbec
2018 Walla Walla Valley Carmenere

To taste along with us, featured wines may be ordered on our website https://www.sevenhillswinery.com/shop/

How to Join Us
You do not need a Zoom account to join us. Please register online via our dedicated link to access the virtual tasting.


Watch Now

A Virtual Tasting of Spring Favorites

Available Now

Temperatures are rising, bud break is upon us, and we are looking forward to the change of seasons in the Walla Walla Valley—and raising a glass to the warmer days ahead.
Watch Founder & Winemaker Casey McClellan and Associate Winemaker Bobby Richards taste and discuss three of our most popular wines—our 2019 Sauvignon Blanc, 2019 Dry Rosé and 2015 Columbia Valley Cabernet Sauvignon. All three wines are available in grocery and wine stores nationally, and are perfect complements to a variety of vibrant spring dishes and grilled fare.

To taste along with us, featured wines may be ordered on our website https://www.sevenhillswinery.com/shop/ , found in local stores https://www.sevenhillswinery.com/find-our-wine/ or ordered through Drizly.com for delivery in select markets.

Watch Now

Virtual Tasting with Trey Busch

Available Now

Since you can't come and share a glass of wine with us in our tasting rooms, we thought it would be fun to virtually visit you in yours! Hop on the Sleight of Hand Facebook page where Trey will be live, popping open the 2017 Levitation Syrah and 2017 Sorceress Grenache. He'll go into detail about winemaking techniques, the growing season, and general harvest notes about this vintage.

We'll also have some great food pairing ideas from some of our favorite local restaurants, and you KNOW Trey will have a few musical recommendations as well. Make sure to have your questions and comments handy, he'll be answering them live!

Follow our Facebook page & RSVP to the event so you don't miss out on happy hour with us.

Hosted by: Sleight of Hand Cellars

Watch Now

Virtual Tasting Happy Hour

Available Now

After last weekends successful (and very fun) FB Live tasting of the 2017 Levitation and 2017 Sorceress, we have another tasting on the books! And this time we are giving folks time to secure the wines in case you don't have them in your cellar already. So grab a bottle of the 2017 Conjurer and 2017 Enchantress online or call ahead to one of our tasting rooms, and let's taste some wines together and listen to some great records. You can order these wine from our website, and if you bundle your purchase to include 4-11 bottles, shipping is only $10. Order a mixed case? Free shipping for you! So mark your calendars, and we will see you on April 11th!

Watch Now

Memorial Day Weekend Virtual BBQ

Available Now

Join us on FB and IG Live as well as Zoom for a live virtual bbq featuring our unreleased 2019 Riesling and 2018 Syrah paired with some tasty BBQ dishes! Get the recipes and the wine online at https://smokyrosecellars.com/trade and get your BBQ on! These wines are only available for a limited time so get them now! We will see how these wines pair with our BBQ choices and just have some fun this Memorial Day Weekend!

Zoom, Facebook Live, Instagram Live

Watch Now

Grillin' with Rosé

Available Now

Do you ever wonder how wineries come up with those amazing food and wine pairings? On Saturday, you can find out! Download our recipes and cook with us while we try to come up with a grilling menu for our newly released Rosé of Cabernet Franc! Go to our website at https://smokyrosecellars.com/trade and scroll down to the Recipes section at the bottom of the page. Download the recipes and get ready to grill! See you there!

Watch Now

Jodi's Virtual Birthday Tasting

Saturday, May 2 @ 3:00 pm - 4:00 pm

Jodi is going to be 42 and we are going to celebrate virtually with all of you! Join us for an interactive tasting of her wine evolution! We start with her favorite white wine - Vouvray (or Chenin Blanc if you can't get a Vouvray) then move into the "Zin-phase" of her life. We will move on to the King, Cabernet Sauvignon and end with the Queen, bubbles, where we will taste our 2019 Blanc de Noir for the very first time! You have a week to find these wines and taste along with us! Vouvray (or Chenin Blanc), Zinfandel, Cabernet Sauvignon, and bubbles! See you there!

Watch Now

Great Grenaches!

Available Now

Our fans have spoken and we are listening! Join us this Saturday as we dive into the world of Grenache! Josh will get "techy" and Jodi will probably just drink it as we talk about region, varietal, and other fun facts about this notable grape. We will taste 3 Grenaches from different areas including our own Walla Walla Valley Reserve Grenache! Be there or be sad! Live on FB and IG!

Watch Now

Josh & Jodi's Blind Battle Royale

Available Now

Join us for an interactive and fun blind tasting! We will be battling head to head to see if we can determine which varietal was given to us by the other in a completely blind tasting experience! And YOU can join in the fun! If you are sheltering with another person, grab a bottle for each other (remove the foil and put in a brown bag so they can't see what it is). If you are solo, you can find another solo friend and do a wine swap...you leave a brown bag bottle on their doorstep and they do the same for you or if all else fails, grab a few bottles, brown bag them, mix them up until you don't know which is which, and choose your destiny! On Saturday we will pour them and use the color, aromas, flavors, and body to figure ours out and help you figure out yours!

Tune In

Josh & Jodi Talk Merlot

Available Now

Let's talk about all things Merlot! Join us LIVE on FB and Instagram where we will feature our 2016 Golden Ridge Merlot as well as a few other Merlots that we love. We'll talk region, terrior, growing seasons, and whatever else may pop up! Join us, ask questions, and drink your favorite Merlot!

Watch Now

Virtual Tasting

Available Now

Join us on Instagram Live as we taste through our current releases!

Watch Now

Virtual Tasting

Available Now

Join winemaker Justin Basel as he tastes and talks through his current lineup. He's joined by neighboring winery, Caprio Cellars, as they taste through their lineup as well.

Watch Now

LIVE Virtual Tasting with Doug

Available Now

TERO Estates Winemaker and Vigneron, Doug Roskelley will be pouring the newest releases of TERO Estates wine, including our brand new Rosé of Charbono. We want you to be there!
By going live we not only give you the opportunity to taste along with us, we also give Doug the opportunity to interact with all of you! He is super excited to spend time with you and answer any and all questions that you throw at him during this tasting!

Watch Now

Virtual Happy Hour

Available Now

Join Ryan Raber and Kristine Bono online as they discuss and taste through the 2019 Rosé, and oh-so-delicious 2015 Carménère. To pair, they'll be enjoying some local takeout appetizers! Let's help support our local businesses by getting some food and enjoying wonderful wines, right from home.

Want to enjoy the same wines together during the live event (or while watching the replay)? Right now all orders receive 15% off sitewide + shipping included on 6+ bottles. Savings apply at checkout! Call or go online to place your order.

We can't wait to spend some virtual time together.

Watch Now

Virtual Happy Hour

Available Now

Join Ryan Raber and Kristine Bono online as they discuss and taste through the 2016 Ryans' Reserve, 2017 Grenache, and the 2018 Viognier. To pair, they'll be enjoying some local takeout appetizers! Let's help support our local businesses by getting some food and enjoying wonderful wines, right from home.
We also have some special savings in store for you on these 3 wines so be sure to tune in and join our mailing list so you get notified of the special offer!

Watch Now

Private Virtual Tastings

Available Now

We would love to host you for a virtual private tasting of our Spring Release wines, via FaceTime or Skype! We will send over the flight of your choice (four bottles, enough to share with friends, or for just two of you if you're feeling indulgent!), complete with tasting notes, and will plan a convenient time to get together virtually and walk you through the flight of your choice. We are so excited about these wines, and can't wait for you to experience them!

Purchase online, by email or by phone.

Order Now

Old School Vertical Virtual Tasting

Thursday, April 16 @ 5:00 pm - 6:00 pm

Let's taste through the three vintages of the "Old School" Syrah!!!!! 2016, 2017 & 2018. Then do mad libs and get crazy! See you this Friday for the 3rd installment of T&D Virtual Tastings! Be there or be square.

Meeting ID: 792 5885 4532 Password: oldschool

Zoom, Facebook Live, Instagram Live

Tune In

Rosé Vertical Tasting

Available Now

Watch Time & Direction Owner & Winemaker do a vertical tasting through three vintages of his rosé.

Watch Now

Fretboard Vertical Virtual Tasting

Available Now

Check out the virtual tasting of the first 3 releases of the Fretboard this Friday! It was supposed to be Spring Kick-Off Weekend here in Walla Walla this weekend. Sadly, that isn't happening but that doesn't mean we can't still check in on some fun wines. Hope to see you on Friday!

Watch Now

Virtual Tasting

Available Now

Join Valdemar Estates' winemaker Marie Eve Gilla as she discusses their current releases.

Watch Now
Back To Events